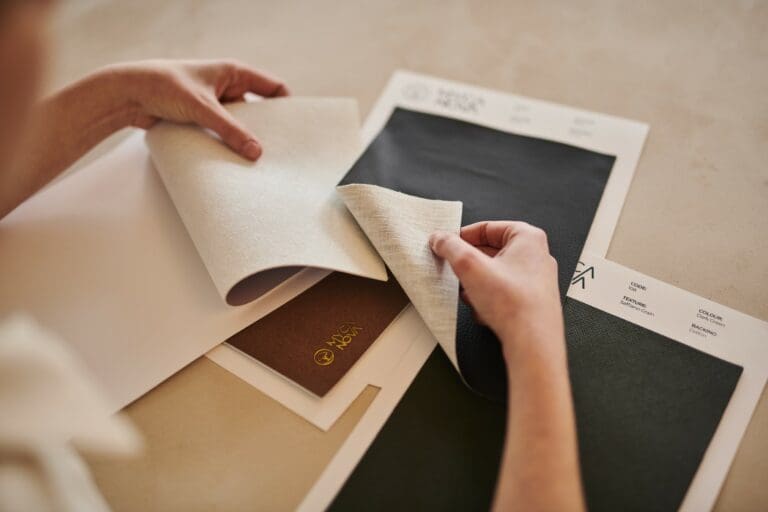 What is your ideal MycaNova variant? Do you need the end result to be soft to the touch, high on bio-based content, in a specific color and easy to skive? Together, we define the characteristics of your MycaNova variant. Our expert team helps you to strike a balance between quality, design, and sustainability.
After determining your desired MycaNova solution, we transform it into a tangible product. Next, we provide you with one or more A4 samples or create them specifically for you. Once you receive the samples, you can evaluate their appearance, texture, and overall feel. If the samples do not meet your expectations or you change your mind after seeing and examining them, we take note of your feedback and work to develop the ideal MycaNova match for you.
+/- 2weeks
€150 / custom made
€30 / stock sample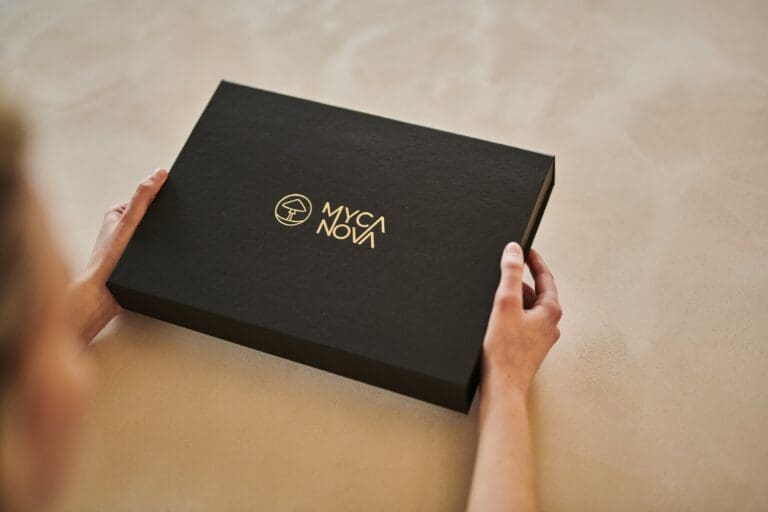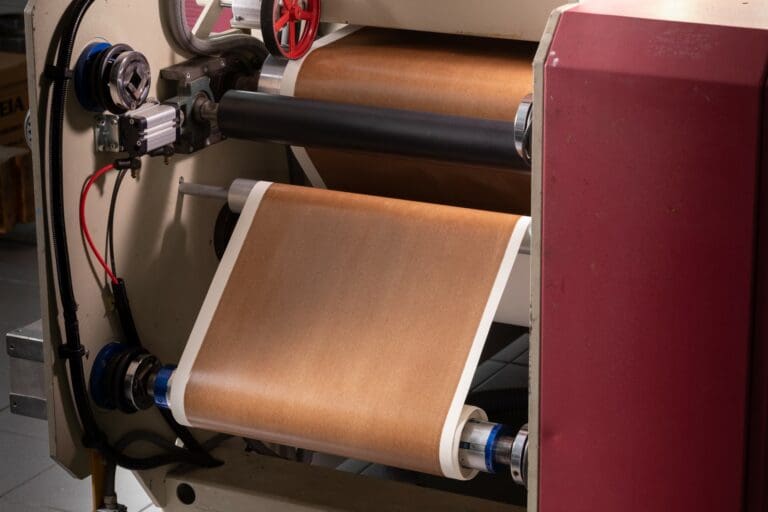 Suppose you're satisfied with all aspects of your A4 sample(s) but want to perform additional performance tests, create initial prototypes, assess customer interest, or develop a capsule collection for your upcoming trade show. In that case, our semi-industrial option provides the required flexibility because it enables you to accomplish these goals without ordering large volumes and potentially creating unnecessary waste.
Delivery time:
Roll width:
MOQ:
Price:
TBD, on average  6 weeks
48 cm
10, 20, 30 or 40 lm
on demand
Go big & make a difference
Happy with the samples and ready to go big and bold? Create impact and order large volumes of your MycaNova variant.
Delivery time:
Roll width:
MOQ:
Price:
TBD, on average  6 weeks
140 cm
200 – 300 lm
on demand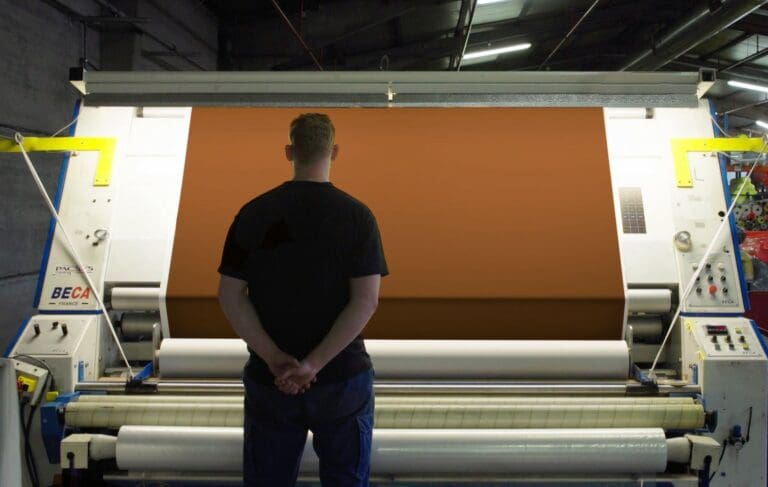 Our primary raw material, sugar molasse, is a co-product of the sugar industry. This stream contains the remaining sugars as well as the nutrients from the sugar beets, which facilitate the growth of our mycelium.