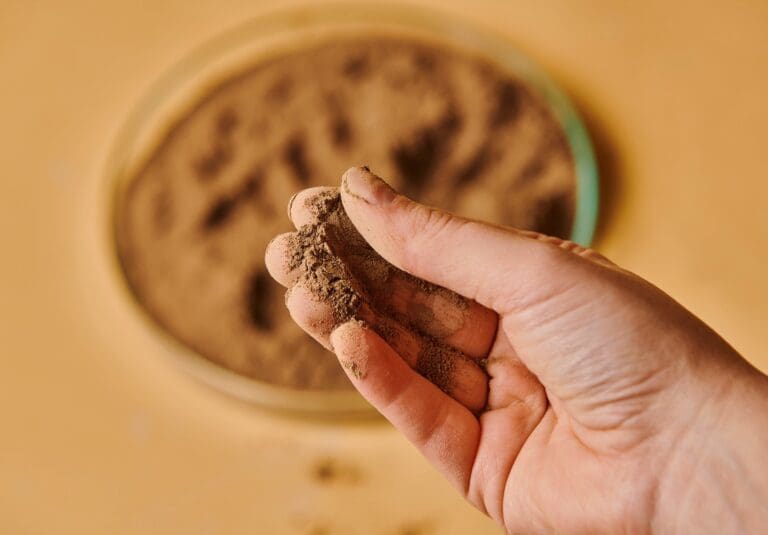 Realize an instant CO2 reduction in the production process of your leather alternatives by replacing a percentage of the PUs with upcycled mycelium. Our in-house R&D team tailors MycaNova to your specific design and performance needs.
MycaNova allows you to achieve a reduction in CO2 emissions ranging from 12% to 20%.
What is your ideal MycaNova variant? Do you need the result to be soft to the touch, high on bio-based content, in a specific color, and easy to skive? Collaborating closely with your team, we optimize the components and formulation to cater to your sustainability, design, and performance needs.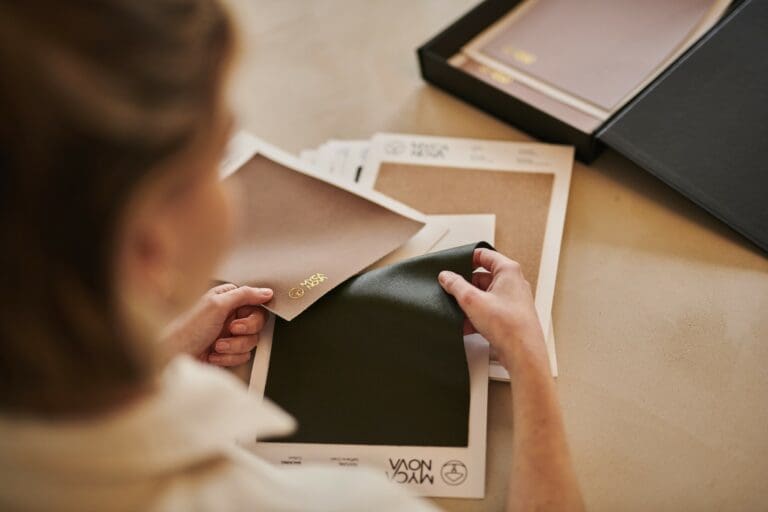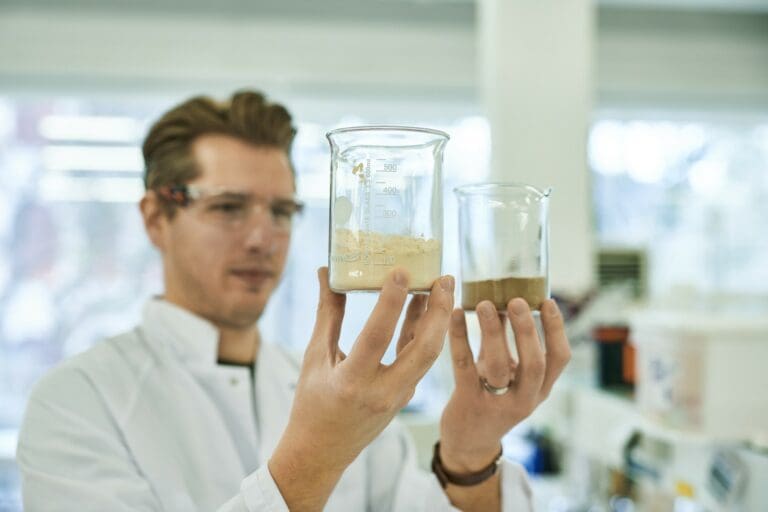 Be transparently sustainable
We put great effort into analyzing, communicating, and enhancing the sustainability of MycaNova. Mycelium is the root-like structure from which mushrooms grow, so it's 100% animal-free and bio-based. Our particular mycelium is a co-product of citric acid production, using a waste stream as its primary raw material, resulting in two consecutive upcycling loops. For each MycaNova variant, we provide a composition table, a technical data sheet, and all available sustainability data.
With a 100-year history of producing natural citric acid on an industrial scale, Citribel generates a stable, continuous volume of wet mycelium comparable to around six football fields per day. After careful harvesting, we dry and mill the filaments, creating a unique mycelium powder. In close collaboration with our Italian colleagues –  their style, know-how, and expertise – we produce a diverse range of MycaNova fabrics on an industrial scale.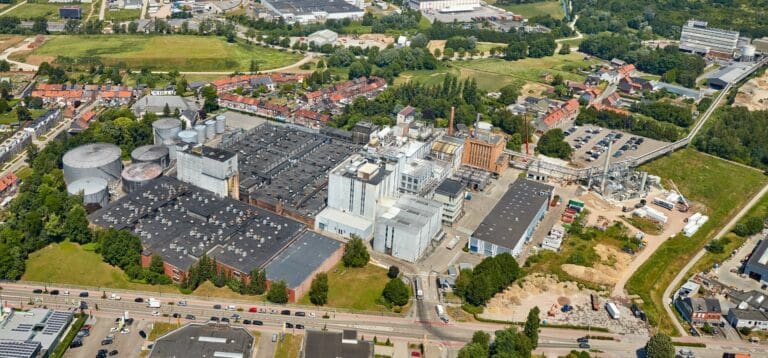 The name MycaNova® derives from mycelium ("My"), Citric Acid ("Ca"), and "nova," as it represents our commitment to innovate, evolve, and develop better sustainable solutions.